The holiday house "Casa al Sasso" is located at the edge of the historic core of Bedigliora at 612 ms/m, an oasis of peace, quiet and tranquility: the ideal place to enjoy nature and the hilly landscape of "small Toscana " of Switzerland.
The house is independent and
fully
equipped, and
it offers a 2-floor apartment (72 sqm)
, with an open fireplace and a charming private garden (with full barbecue equipment) for relaxation and fun.

"Casa al Sasso"
is rated 3 stars by Switzerland tourism.
It offers free Wi-Fi access and a car parking opportunity at no additional cost.
Casa al Sasso can be easilly reached by car or by public transport (Bus stop in Bedigliora).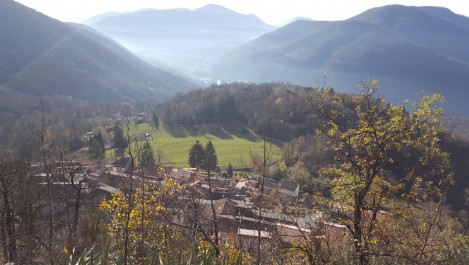 Bedigliora, which is located halfway between Lake Lugano and Lake Maggiore, is a small town of 625 inhabitants of canton Ticino and it's located in the Malcantone region. Narrow cobbled streets that wind between old stone houses characterize its old center, and it's probably the most typical village of this region. Beautifully located on the southern side of small Mount Bedeglia it is characterized by the mild climate and vast panorama that sweeps from the impregnable Monnte Moncenisio to beautilful Monte Rosa.
Bedigliora is only a few kilometers from the tourist centers of the region: Agno-Airport (9 km), Lugano (15 km), Luino with its famous Wednesday' market (15 km), Locarno (50 Km), Milan (88 Km), Zurich (213 Km).
Infrastructures available in and near
Bedigliora:
Bus stop in

Bedigliora Piazza




Grocery store- Tee room (Banco, 1 Km)




Restaurants - Pizzeria - shop - Bank (Novaggio 2 Km)



How to get to "Casa al Sasso"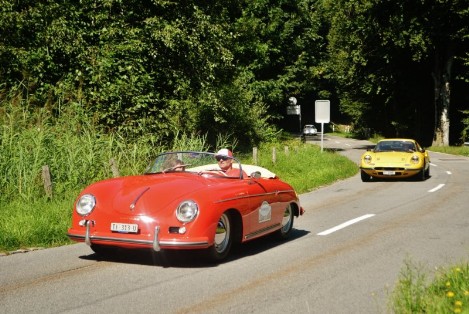 Geographic coordinates of "Casa al Sasso" - Bedigliora
Latitude: 46.003120 / Longitude: 8.840505
Coming from Lugano you have to go direction Agno (airport) and then towards Ponte Tresa

After Magliaso: at the second and large roundabout take the first exit on the right direction Pura – Novaggio

About 3 km after Pura (before Curio), at the exit of the forest there is an intersection, turn left direction Bedigliora
200 m before entering Bedigliora there is another intersection, here turn right, direction Secondary school (Scuole Medie)

In face to the Secondary school (you'll see them on your right), turn left onto the small road that enters the forest

Continue for about 500 m, after a couple of corners, turn left onto the small road (the only road on the left on that way) up the hill (sign "Via Pezza 1-9")

Continue to the end of the road until you reach the turn square: here you'll see the entrance gate with the sign of "Casa al Sasso". Welcome!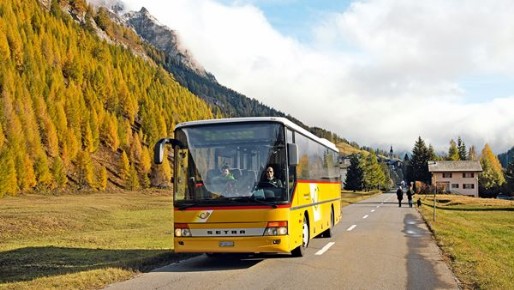 Journey by public transport to get to
"Casa al Sasso"
In face of the Lugano railway station you'll find the small train line

Lugano/Ponte-Tresa. Take this until you reach the last stop called Ponte Tresa (30 min)


From Ponte-Tresa train station you have to take the bus up to Bedigliora (20 min). Once you reached Bedigliora it is a few minutes walk to "Casa al Sasso". Welcome!